Posted By

acoweb_root

On

Wed, Oct 12, 2022
Your content is most likely the significant determinant of traffic to your WordPress website, so it must be of exceptional quality. Woocommerce product addons and checkout also contribute to the growth of eCommerce websites. However, don't ignore the other side of the coin: WordPress metrics. It is critical for WordPress site owners to track various metrics in order to assess the performance of their website and identify areas for improvement. By monitoring key metrics, you can better understand your users, what they want on your site, and where they're coming from. In this article, we are discussing the 10 critical metrics to measure on your WordPress site.
Website Traffic
The first quantitative measure of your website's online presence is the number of visits or sessions also mentioned as website traffic. A visit or session is the single instance of a unique visitor accessing your website. And it can include a large number of page views. Because a visitor can browse your website without leaving it. 
The number of visits alone can tell you a lot, such as whether the number of visitors is increasing or decreasing. This will tell you whether your website is gaining popularity and, as a result, whether you need to make changes to your content creation strategy. In Google Analytics, select "Overview" from the "Audience" section to keep track of this parameter.
Backlinking or Referrals
 Referrals are the next metrics you ought to monitor. These are websites that link to your content. And direct referral traffic also referred to as search engine traffic to your website. These websites are giving you a backlink because they are linking to your articles. Backlinks give your content a vote of confidence and are a significant Google ranking factor. Your content is amazing if it has backlinks from authoritative websites, and this will improve your keyword rankings.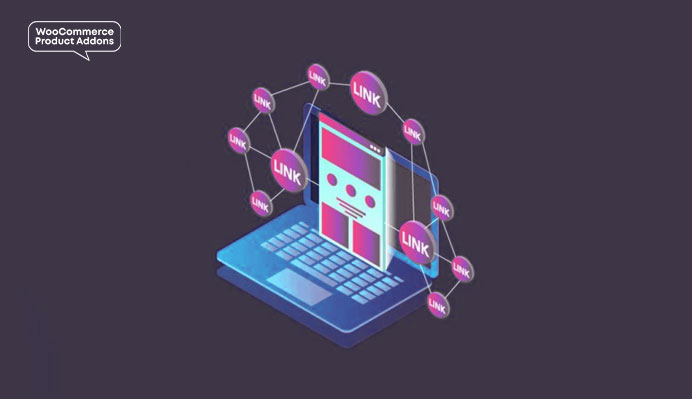 Top Countries Report
 Another useful metric for launching a new content strategy for your online business is the Top Countries report. For example, if your website receives a lot of traffic from a specific country, you can focus more content in that country. Because you have more traffic from there. To generate more traffic, you can also create customised marketing campaigns that are distinct from those executed in other regions. You can choose to offer discounts or free shipping to people in this area.
Duration and Time of Visit
There is a WordPress metric that can reliably tell you when is the best time to publish on your website to reach the most visitors. This is especially useful if your visitors subscribe to your RSS feed or use automated Twitter or Facebook sharing.
Visit duration is a good indicator of your website's bounce rate: if it is too short, visitors will likely leave your website believing it lacks the content they seek. A bounce is a very brief visit. And while it is a persistent SEO myth that the bounce rate is a ranking factor. It does have an indirect impact on your website's authority.
The Bounce Rate of Websites
The bounce rate is an important metric that shows the number of visitors who came to your website but did not perform any actions. This metric is crucial, especially if you operate an eCommerce platform. In Woocommerce sites, the Woocommerce product addons and check-out option should be very fast else the bounce rate will increase. To calculate your bounce rates, divide your total traffic over a specific time period by the number of visitors who visited your website without interacting.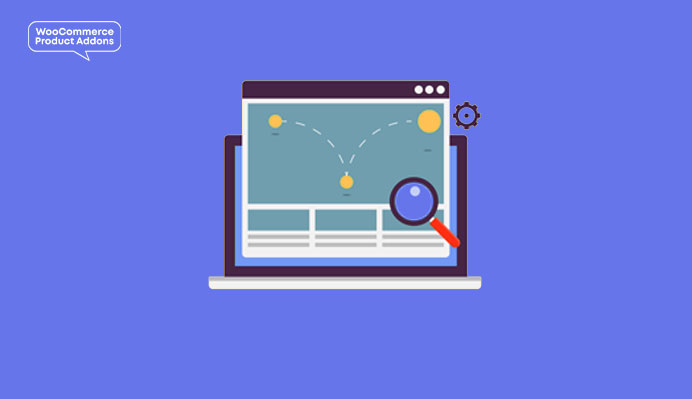 For example, if your daily traffic is 200, but 25 visitors bounce when they visit your website, your overall bounce rate is 12.5%. It means that 12.5% of your visitors were not persuaded to visit the other pages on your website. There could be several reasons for this, such as poor navigation, slow page loading, a complicated interface, and so on.
Optimize for SERP of the Country of Origin
 If you cater to an international audience, this WordPress metric is critical. Knowing where your visitors are coming from can help you decide on your content creation strategy. As well as your website language settings, marketing campaigns, special offers, loyalty programs, and so on.
Not only that, but some search engines are popular in specific regions. If a sizable portion of your visitors come from Russia, for example, you should invest in optimizing your website for Yandex as well as Google and other internationally popular search engines if your budget allows.
Posts and Pages
Knowing which of your posts receives the most traffic and which pages visitors spend the most time on is also helpful. WordPress offers a metric that can tell you which posts and pages are the most popular. When you understand the kind of content that appeals to your audience, you can produce more of that type of content to increase traffic. Just be careful to do your keyword research and prevent keyword cannibalization from weakening the impact of your website.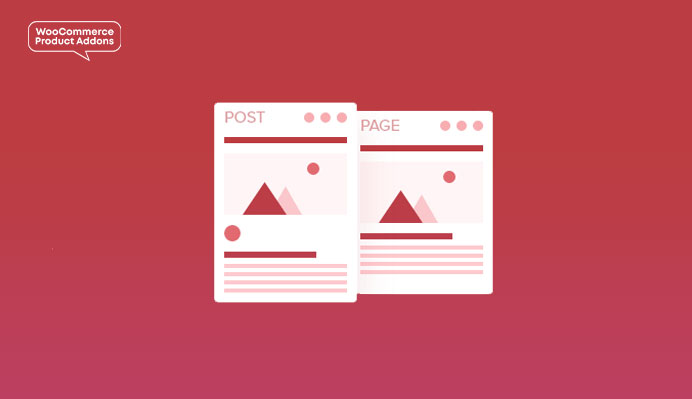 If your most popular content isn't seasonal or time-sensitive, you can use it as a special most popular posts widget. There are many applications for your evergreen content. So make the most of them. While you're enjoying the traffic to your most well-liked content, remember to use this metric to find and improve any underperforming content.
SERP Keywords
You probably want to know how your visitors got to your website in the first place. Which is related to keyword research. While many people will find your website through a link on social media or another website (more on that in the following section), many others will find it through a search engine. Regarding Google being the search engine that is used the most widely worldwide, it's obvious that you should focus on it when determining what drives traffic to your website.
Outbound or External Links
Your WordPress site's outbound link clicks can also be measured. They are the external website links that are included in your content. When a visitor clicks on one of your website's outbound links, they are directed to a different website. Google Analytics does not automatically track any outbound links. If the metrics look good, the outbound report may open doors to opportunities. Since your blog gets a lot of traffic, you can ask the website you link to create a backlink to it. Additionally, you can sign up for an affiliate program to increase your earnings as your outbound performance rises.
Website Speed
Website speed is a useful metric to use when evaluating your website. Faster loading websites are now ranked higher by Google and play an important ranking factor. The user experience suffers when a website loads slowly, which degrades Google's ranking of your website. In the case of Woocommerce websites, woocommerce product addons and check out play a vital role in website speed.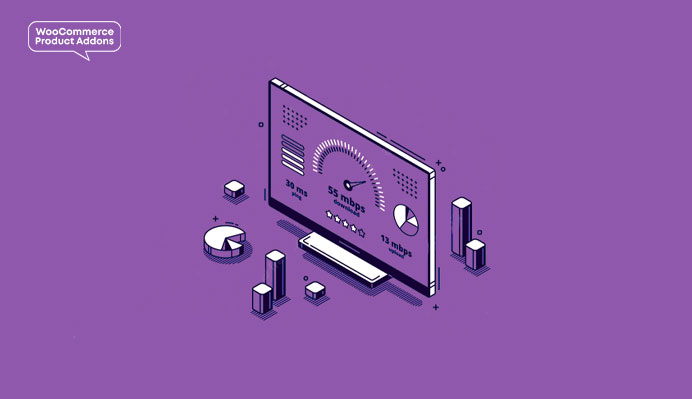 You can test your website's performance in terms of speed on a number of different platforms. Also you can see the overall website speed for desktop and mobile devices in a speed test report. You can then get advice on speeding up the loading process.
Also read: 10 Best WooCommerce Plugins To Start Your Online Store
Conclusion
Measuring metrics is critical for determining how well your WordPress site is performing. By tracking the right metrics, you can make data-driven decisions that will improve the design, user experience, and conversion rate of your website. Woocommerce custom product addons are very important in woocommerce websites. One plugin that gives you access to the important metrics you want is the Google Site Kit plugin.