Posted By

acoweb_root

On

Tue, Feb 7, 2023
Woocommerce is one of the most widely used eCommerce platforms for online stores owing to the optimised shopping experience. WooCommerce offers flexible and potential features like woocommerce product addons to create an incredible and easy shopping experience. But, the most important criterion is to enable features that drive traffic and make conversions. To drive high traffic and conversions the site should be optimised for various factors, especially for Woocommerce product images.
Significance of WooCommerce Product Image Optimization
Product image creates a great impact on buyers and is the core element that pushes their decision to purchase it. Hence, ensuring the perspective of the product image quality and resolution is very crucial. In the process of product image optimisation, WooCommerce website designers and developers should create high-quality images with the proper size, resolution, dimensions, and format. The majority of websites have images as 50% of the total page data. Users are always drawn to visual representations of products or tools in search results, thus eCommerce websites should prioritise optimising product image SEO. Adding a woocommerce custom product addons option under the product simplifies the purchasing process.
Ways to Optimize WooCommerce Product Images
1. Display Multiple Angles of the Product 
As mentioned above, a product image boosts the final decision of purchasing a product among customers, the product should be displayed from various angles along with the woocommerce product addons. For eg: if you are running an online boutique and selling a stitched kurta, then various viewpoints and a close shot of the image should be added to the website. This will increase the reliability of products and customers will be impressed.
Since your customers can view the products in the physical store from all perspectives. They must have a nearly the same experience in your online store and hence products from various viewpoints are necessary. When purchasing items such as shoes and apparel, customers require a holistic perspective. It's crucial to demonstrate that different product visuals satisfy customers. Employ many versions of the same product using the WordPress dashboard.
2. Upload Images in Proper Format 
Webpage transformation speed is an important aspect of an eCommerce shop site which is determined by the number and size of uploaded images. You can reduce the image size by changing the format of your product image. The most often utilised formats in online platforms are JPEG and PNG. Converting your photographs to JPEG format is preferable for creating a website since the images are small and easily compressed. JPEG formats support a wide range of colours utilised in eCommerce websites.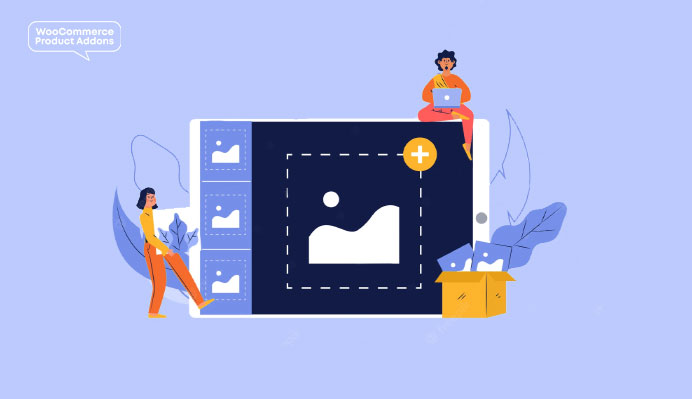 However, since the JPEG format does not support image transparency, developers should utilise the PNG format for your product image. The image transparency can be changed if you use the PNG format. As a result, both formats are required to optimise product photos for WooCommerce SEO and its plugins such as woocommerce product addons plugin. You can manage picture opacity, insert images inside the text, and generate PNG logos and icons. JPEG format can be used to create better product photographs, high-quality backgrounds, and realistic images.
3. Use Responsive Product Images 
People frequently use their phones for internet shopping. When creating a WooCommerce store, delivering flexible product photos for different devices should be your key objective. It might seem fantastic when you add a product image to your product page and upload it to the WordPress media library. Are you certain that it works well on tablets or mobile devices, though? They might not display in the proper placements or be too big for smartphone devices. You can try the RICG responsive images plugin to fix this. The plugin surpasses rivals in this market by integrating WordPress with automatically generated default responsive images.
4. Customize the Names and Alternative Texts for Your Images 
Renaming your image files and adding alternative text are crucial for accessibility and search engine optimization. Google can better grasp the content of your image products owing to image names and alternative texts. Your pages semantics and coherence will be strengthened by optimization. Additionally, because image searches (also known as Google Images) account for 20% of Google's traffic, it is quite crucial to complete them. Optimizing your picture alternative texts can be a huge pain in the behind when you have thousands of pictures which is tedious and time-consuming.
5. Product Image Compression 
Product image compression is crucial since it increases website efficiency and speed and also woocommerce product addons buttons. Regular text in a large size will make your entire website load slowly. To create a seamless customer browsing experience, you must customise your product photos. To ensure you have high-quality images on your eCommerce website, edit any image you intend to submit to your WooCommerce website beforehand using an image editing application. In those approaches, pictures can be compressed. 
Lossy Compression: This filter degrades the resolution of your product image while reducing its size. You must thus verify the image constraints. To manage image quality, a variety of image editing applications, such as Adobe Photoshop and others, are accessible online.
Lossless Compression: This filter drastically minimises the size of your product image. Therefore, it doesn't significantly alter the quality of the product image.
6. Use CDN to Optimize the Delivery of Images 
The Content Delivery Network (CDN) is a collection of servers created throughout the world. By bringing together various users, it speeds up the transmission of web material. Customers from different locations can connect to their servers with ease because their servers operate from several locations. So they can speed up the supply of images and the loading of websites and also proper functioning of woocommerce product addons. Numerous businesses sell those servers as distributors. You may deliver your product images and videos using CDN without putting additional strain on your server. These CDN firms have impressive and cutting-edge server optimization techniques. They can manage many file requests at once.
7. Customize Images for the Social Media Platforms 
The majority of online users nowadays spend the most of their time on social media platforms such as Facebook, YouTube, and Instagram. When someone buys anything online, they may share photographs or videos of it. It is critical for an eCommerce store owner to develop a social media profile and groups to promote their brand. It will attract more clients and develops a substantial impact on conversion rate and website traffic. To reach a big number of buyers, you must optimise your WooCommerce product photos for various social media networks.
The majority of clients now come via smart phones. You will lose customers if your website's product photos are not compatible with numerous display sizes and do not support mobile devices. Furthermore, mobile speed is critical for a WooCommerce store. Every online marketplace must optimise their website for mobile users. When you optimise large-size photos for your website, your overall website speed may decrease. Although high-quality images are more visually appealing, they can slow down the loading performance of mobile pages.
8. Plugins for Optimizing Product Images 
Developers can use a product image optimization plugin to implement image optimization tasks more efficiently. There are several image optimization plugins available, and these plugins will automatically optimise images from your WooCommerce store.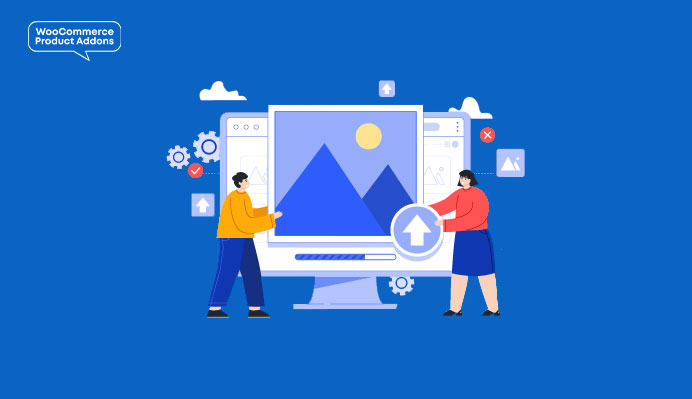 Smush – This is one of the most visible WooCommerce product images used to personalise the plugin. It's a free plugin that allows you to resize and compress photos to improve web page speed.It also detects incorrectly sized images and provides rescale information. It also detects inappropriate image sizes and provides suggestions for resizing that image. With the aid of this plugin, you can easily optimise all photos from any directory.
EWWW Image Optimizer – Another popular image optimization programme is EWWW Image Optimizer. You may boost your website's speed with the aid of this plugin, which will have an effect on your site's SEO rating. This plugin may optimize all photos from a certain WooCommerce store web page. For the picture directory, it supports several CDN services. Images can also be optimized for the WebP format. It is also compatible with the majority of popular plugins and themes.
Optimus WordPress Image Optimizer – To optimize product photos, Optimus generally employs a lossless compression approach. When it uploads images to the media library at the same time, it uploads them to the Optimus server, where they are automatically optimized.
What is the Optimal Size for WooCommerce Product Image?
The optimal size for Woocommerce product images is 1500 to 1500px. It provides the ideal balance between image file size and image quality. A minimum image size of 800 to 1000px is required by Woocommerce. However, due to its modest size, the product's details will be obscured. If the image size is above 1500 say 2000px, it will take longer than usual to load. 
Also Read : Top Security Tips to Keep Your WooCommerce Store Secure
Conclusion
An eCommerce website must optimise its product images and implement woocommerce product addons to enhance web page conversion. Your website's traffic will shoot up and your SEO ranking will rise when you choose the ideal size and quality for your product image. Woocommerce is a platform that will provide you complete flexibility even if it's your first attempt at an online store whilst ensuring that it's optimised. All you have to do is ensure that your content is sound and the woocommerce images are optimized.