Posted By

acoweb_root

On

Tue, Jan 10, 2023
Everything was affected by the Covid-19 outbreak, and WooCommerce, a leader in eCommerce platforms, was not an exception. The leading platform has recently become entangled in a web of cybersecurity vulnerabilities. Although the difficulties were significant, they were easily remedied with rapid and efficient remedies. According to estimations, more than 5 million websites have WooCommerce plugins such as WooCommerce product addons installed. It suggests that more than 5 million websites are at risk if a fast patch for WooCommerce vulnerabilities is not found. In light of this, a discussion about WooCommerce cybersecurity issues and solutions becomes even more pertinent.
Tips to Keep Your WooCommerce Store Secure
1. Reliable Hosting 
Whatever you do, if your host is unsafe, nothing can remedy the security disaster that ensues. If you want to establish a shopping portal with WooCommerce on your WordPress site, you should use premium WordPress hosting. A non-secure hosting provider is not only riskier for your viewers, but it can also permanently destroy your website. A decent hosting provider will offer a plethora of basic and advanced tools to provide the highest level of WooCommerce security for consumers. However, all of these traits can be broken down into 4S's. 4S are as follows: Scalability, Security support, and Speed. You can consider your hosting as a secure and reliable one only if the hosting follows the 4s.
2. Use Powerful Plugins 
Plugins and extensions are typically excellent ways to increase the functionality of your store. Woocommerce product addons plugin is a very effective plugin to make purchasing simpler. However, the majority of these extensions do not adhere to the standard standards. Examine the third-party integration's performance, reviews, and the app's overall quality. It is preferable to stay with well-known companies because they do not compromise on product quality or integrity. Never download free versions of premium extensions or plugins from external third-party sources since they may contain viruses. It can instal viruses in your system, resulting in consequences such as data file loss, consumer information loss, and so on. As a result, it is best to avoid downloading them at all costs.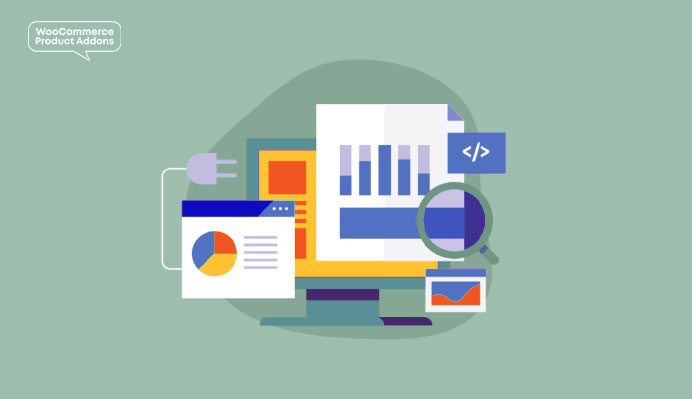 Use your plugins especially woocommerce custom product addons, only if they were downloaded from a reliable source and properly optimised. The official WordPress plugin shop, on the other hand, is the most recommended and trusted place for obtaining plugins. That is how you can keep your website both speedy and secure. A quick website will improve the WordPress user experience. Finally, check that all of the store's plugins, extensions, and third-party integrations are up to date so that you can work with efficient apps and benefit from the most recent improvements.
3. Two-Factor Authentication 
If you want to prevent an attacker from accessing your website, you must block unauthorised access. Weak login security is frequently the cause of unauthorised attacks. The first thing you should do is add two-factor authentication (2FA) to your website access. When enabled, after entering your password to log in, you require an authentication code. You may start setting it up using 2FA apps like Authy. Unfortunately, WordPress does not by default allow you to instal 2FA. Therefore, you must make use of certain security or 2FA plugins. Additionally, there are a few WooCommerce add-ons that enable users to create and secure accounts using their mobile numbers and OTPs.
4. Secure WooCommerce Login 
Perhaps the weakest link in your store is the WooCommerce login page. The login page will be safe as long as these four procedures are followed. Installing security extensions will allow you to recognise and evaluate unknown IP addresses in the beginning. When someone repeatedly types the wrong password to access your page, it alerts you.
As a result, you can take action to prevent the hacker's IP address from ever again accessing your administrator login page. Instead of using usernames to sign in to your store, utilise your email addresses instead. Although the store's default settings require you to input your username, you can modify this under the basic settings and log in to your store using your email address.
5. Regularly Update WordPress, Plugins, and Themes 
Two researchers from the Westphalian University of Applied Sciences' Institute for Internet Security examined 5.6 million websites. According to their findings, 92% of websites running obsolete software are at high risk of potential XSS, often known as cross-site scripting assaults.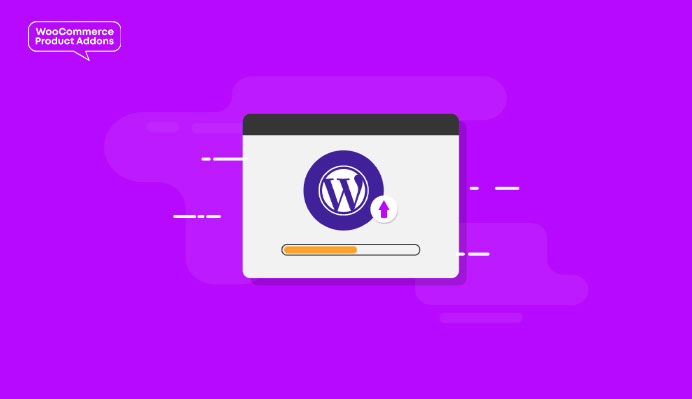 As a result, you must update the WordPress core files, WooCommerce product extensions, security plugins, active themes, and any other website-related data. However, by regularly updating your website data, you will gain some additional benefits. Regular updation of WooCommerce product addons is necessary for hassle-free shopping and product adding. However, by setting the auto-update feature for your themes and plugins, you may also automate the process.
6. SSL Certifications 
Almost every other retail establishment has an SSL certificate. It's fairly usual for one to host a store. A recognised organisation can sell this certificate to business owners and merchants. They can also get it through hosting services like Cloudways and third-party vendors who provide the certification for free. SSL certificates benefit your store by increasing potential users and site visits. Installing these certificates as an SEO ranking element for websites is accepted by search engines such as Google. As a result, it will not only prevent hackers from accessing your transactions and critical consumer data, but it will also help to improve your SEO score.
7. Submissions of Spam 
The majority of your WooCommerce store's forms are exposed to malicious attacks and spam submissions. Payment forms are not subject to such requirements due to their nature and purpose. Unsecured user registration forms in your WooCommerce store, for example, will result in hundreds of spam submissions. You will have to work harder to sort through them and select legitimate consumer forms. It's a long process, and you might miss a few. To tackle the challenges, it is recommended that you secure them. On WooCommerce Suite, some plugins can be used to defend against spam submissions.
8. Use Secure Passwords 
In addition to being essential for maintaining WordPress websites, using safe passwords shields us from online scams. The strongest passwords you can remember must be used. Don't put anything at risk just because of a password, including the most sophisticated websites like your bank accounts and social media platforms.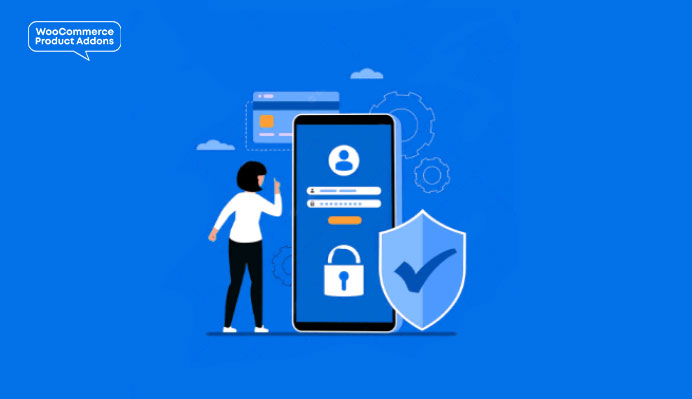 You may already believe that the password you use for yourself is secure. However, it is always a good idea to check your passwords again before using them. It's better to adhere to the WooCommerce password standards to ensure top-notch security for your website because the majority of security breaches are caused by weak passwords.
To create a complex password, you must usually include alphabets, uppercase/lowercase letters, digits, and special characters (such as! #,@). Of course, complex passwords may be impossible to remember. As a result, you can employ password managers to make things easier. You should encourage your customers to use secure passwords, not just your administrator account.
9. Back-Up WooCommerce Website 
Backing up your website is one of the few preventive safety measures accessible to protect your business. It is not a highly dependable method of securing your website from hackers, but it is useful for preventing data loss. Consumer data, new orders, previously placed orders, revenue figures, and other information attached to the Woocommerce product add-ons plugin may be lost if your website collapses. Backing up your data is thus critical to minimising the loss of sensitive and valuable information. This step will also assist you in dealing with the issue of data loss when your website is attacked. During the process of restoring your website and resolving any difficulties, the backup data may be useful in restoring your WooCommerce store.
10. Update User-Management Policy 
Store administration is not easy. To maintain the store's best operation, efficient administration, and management of plugins such as WooCommerce product add-ons requires a sound eCommerce team. Your administrative login IDs and passwords may need to be shared with the rest of your staff. Changes in your group are possible in the long run. Some may quit, while others may rejoin. Employees that depart will still be able to access your account because they have the ID and password. Experts advise store owners to monitor users who have access to their accounts regularly. During the review, one can determine whether someone should be deleted or added. You can also implement a policy of least privilege. 
Also Read : Top Effective Ways to Improve WooCommerce Customer Service
Conclusion
Creating WooCommerce security is a time-consuming process. Because strategies, guidelines, or rules are multi-step processes, they take time. This blog's security recommendations will guide you in improving the security of your WooCommerce store. When running an online store, security and the addition of necessary plugins are always top priorities since they play a key role in the smooth and efficient running of your online store. Investing in security and plugins like WooCommerce product addons will pay off in the long term and provide you with several benefits.